FishFlix.com – "Captive" DVD Review
Our family loves to gather and watch inspirational movies, the kind that leave you feeling good about the world despite all of the chaos.  We were excited for the chance to review the movie Captive, compliments of FishFlix.com.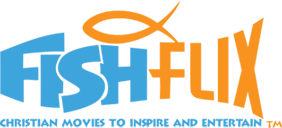 About FishFlix.com
FishFlix.com offers thousands of high quality Christian DVDs at low prices with FREE shipping. Believing that media and entertainment are gifts from God that help to spread his message with creativity and excellence, their goal is to serve families with Christian movies that can be enjoyed together. They offer all the top new release Christian movies and feature films that are suitable for families, Sunday School, small groups and homeschooling. They even have titles in other languages. FishFlix.com truly has something for everyone!
I absolutely love their business philosophy, which is focused on these two scriptures:
Whatever you do, work at it with all your heart, as working for the Lord, not for men. (Colossians 3:23-24)

And whatever you do, whether in word or deed, do it all in the name of the Lord Jesus, giving thanks to God the Father through him. (Colossians 3:17)
About Captive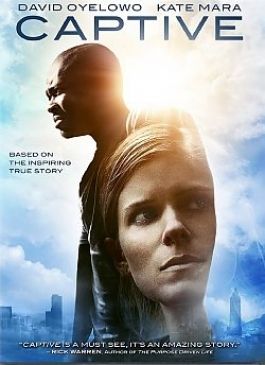 Captive is a movie about hope found in the middle of a crisis.
Ashley is a single mom who struggles to stay clean of Methamphetamine use. She is struggling to get her life together by working a job that barely pays enough. Her young daughter has been taken out of her home and placed with an aunt. Ashley desires to clean up her life and provide a safe environment for her daughter to visit and one day life.
Brian is a convicted felon charged with rape and is about to appear in court for a sentencing which could lead to 25 years. He claims he is innocent but no one believes him. On the day of his court appearance, Brian overpowers a prison guard and escapes, taking the lives of four others in his escape path and causing a state-wide man hunt.  Brian is armed and dangerous and appears to be somewhat of a ticking time bomb. As Brian has recently learned that he has a young infant son, he appears at the doorstep of his former girlfriend, only to be distracted when the police arrives. He has no choice but to leave.
Brain happens upon Ashley, who has been moving into her new home, and happened to run outside to retrieve something from her car. It's then that Brian takes Ashley captive. Ashley is at first very fearful of what my transpire at the hands of this convicted man and now murderer. She prays to God for help and find herself drawn to the book, The Purpose Drive Life by Rick Warren, which she recently received at a Celebrate Recovery group, although she had tried to toss it in the trash. Brian asks Ashley to read to her from the book, and throughout her hostage ordeal, she reads to Brian about the promise that all life has purpose. Both Ashley and Brian are changed by what is read.
Captive is a beautiful, redemptive story that reminds even the most hardest of hearts that God has a purpose for their life.
Our Thoughts
I had the opportunity to watch Captive with my husband and 12 year old son. This movie is rated PG-13 for mature elements involving kidnapping, violence, and the abuse of substances. It may not be appropriate for younger viewers. My son is very mature for his age, and the movie gave us the opportunity to talk about God's power of redemption and forgiveness.
We thoroughly enjoyed this movie and the message of hope, love, redemption and forgiveness that it portrays.
For more information about FishFlix.com, visit them on social media here:
Facebook: https://www.facebook.com/fishflix
Instagram: https://www.instagram.com/FishFlix @FishFlix
Twitter: https://www.twitter.com/ChristianDVD @ChristianDVD
Pinterest: https://www.pinterest.com/fishflix/
To read other reviews from the Crew on various Christian Films offered by FishFlix.com, click below.