Science Shepherd Introductory Science Review // A TOS Crew Review
My 12 year old son loves science. It's probably his favorite subject next to math. However, we've struggled in the past with boring textbooks and material to keep his ADHD mind focused. We were excited to receive the Introductory Science program by Science Shepherd for review.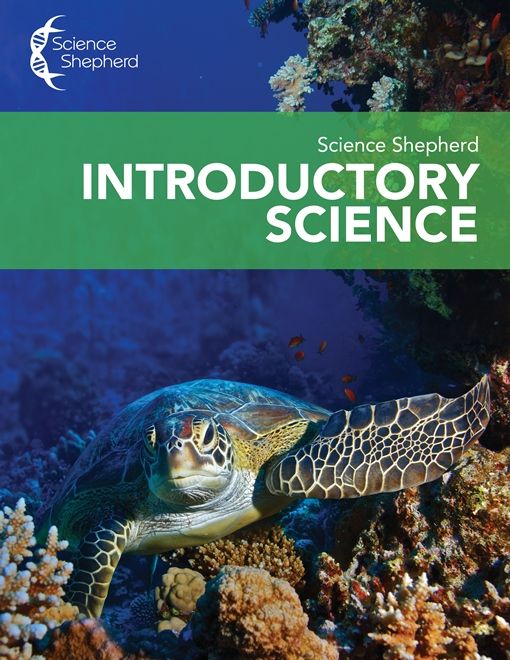 About Science Shepherd
Science Shepherd is a publisher of science curriculum from a Christian perspective. They offer courses in Introductory Science (intended for ages 6-11), Life Science (Junior High/Middle School) and Biology (High School). Each course comes with On Demand video lessons, student text, answer keys, test booklets and lab manuals, depending on which course you choose.
About Introductory Science
As stated above, this particular curriculum is intended for children ages 6-11.  It is a complete science curriculum, consisting of On Demand daily videos, a choice of a Level A or B workbook (Level A is for children ages 6-8 and Level B is for children ages 9-11) and an Answer Key. For $50-53 you can have a complete science curriculum which incorporates Christian values.
How We Used This Curriculum
Even though we could have chosen the Life Science curriculum, which is more geared towards my son's age, we were struggling so much with science that I just wanted to give him a break and allow him to enjoy learning. I felt the Introductory Science course was a perfect way to refresh his knowledge of some science which he already knew, and allow him to enjoy learning about the areas we haven't yet studied.
I was very impressed with the Level B Student Workbook. It's a very large, spiral bound, softcover book containing 383 pages of weekly lessons that correspond to each week's video lesson.  There are 35 weekly lessons covering various aspects of earth, life and physical science. Some of the lessons included within each subject matter are:
Earth Science
Meteorology
Geology
Oceanography
Astronomy
Life Science
Plants
Underwater Creatures
Flying Creatures
Land Creatures
Human Beings
Be Healthy
Ecology and Natural Resources
Physical Science
Matter
Energy
Motion
Magnets
My son worked on this curriculum 5 days a week, covering 2-3 lessons each day. The On Demand videos are very short, most about 2 minutes in length. After watching the video, my son would complete the workbook pages that went along with each lesson.
Here are a couple of completed pages from the workbook:
Along with the daily workbook pages there are optional hands on activities or experiments which you can choose to do or not do. My son did a few of them, however, he did them with my husband who forgot to take pictures for my review! Ugh! Here are the pages for two of the experiments that he did do:
Another aspect that I love about this curriculum is that the supplies needed for the hands on activities are all items that we already had. Super easy!
Final Thoughts
Even though the Introductory Science course was a bit on the easy side for my 12 year old son, he still had fun and learned a lot. It was nice for him to have a break from the other science courses we've been experimenting with. Since we've already covered Life Science and Anatomy in our homeschool, we are looking forward to using Science Shepherd's Biology course when my son enters high school.
If you are looking for a fun, interactive and affordable science curriculum that teaches from a Christian perspective, you will want to check out the Introductory Science course by Science Shepherd. I guarantee you your kids will have fun learning science!
Be sure to check out the other Crew reviews and read what others are saying about this wonderful product.