Star Toaster – "Orphs of the Woodlands" at Tangletree APP // A TOS Crew Review
This being our first year homeschooling, I haven't spent a lot of time researching apps that may be available to introduce as part of our curricula. Now that my son is officially a teenager with his very own iPhone, we will be spending some time doing so. When an opportunity came to my son to a brand new App by Star Toaster called Orphs of the Woodlands at Tangletree, I was happy to oblige.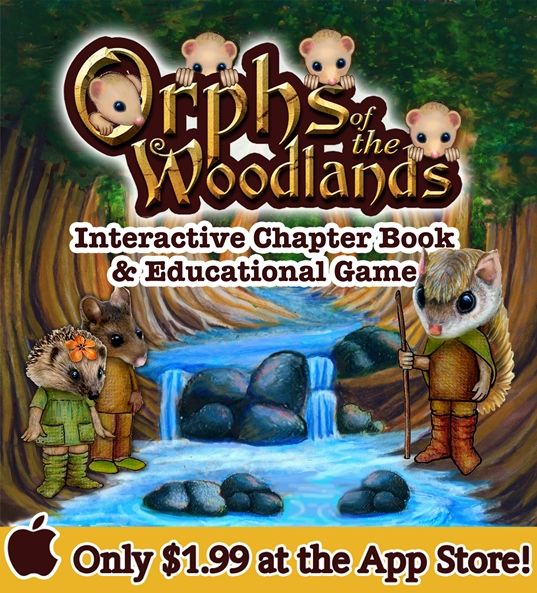 About This Product
Orphs of the Woodlands is a 122-page interactive chapter book and educational game with hundreds of links, popups, animations and videos. which encourages the love of reading and improves comprehension. This app is an educational treasure with over 75 lessons incorporating math, science, grammar, vocabulary, thinking skills, life skills and the arts.
The Orphs of the Woodlands follows the adventures of a flying squirrel named Abba who cares for six orphaned critters, or Orphs, in his tree fort called Tangletree.  Your child will help Abba take care of the Orphs by journeying through the book, and clicking on the interactive links which will allow him to do jobs and buy supplies to help the Oprhs.
This App is recommended for children ages 9-11.
How We Used This Product
Although my son recently became a teenager and completed the 7th grade, at 13, he still loves interactive games. I thought I would use this opportunity to see how he enjoyed interactive reading and learning. The reading proved not to be challenging at all for him, almost too easy, but he was a good sport and continued on with the review.
After each chapter of the interactive book is read, another screen pops up that contains the current goals and indicates how many stars are needed in order to purchase certain items, such as water, flour, etc. A student then moves on to "job training", where information is given to answer questions about jobs. Once job training is completed, the student can then click the "help wanted" on a job to answer a question and earn stars for the correct answer. The student unlocks more jobs as more chapters are read.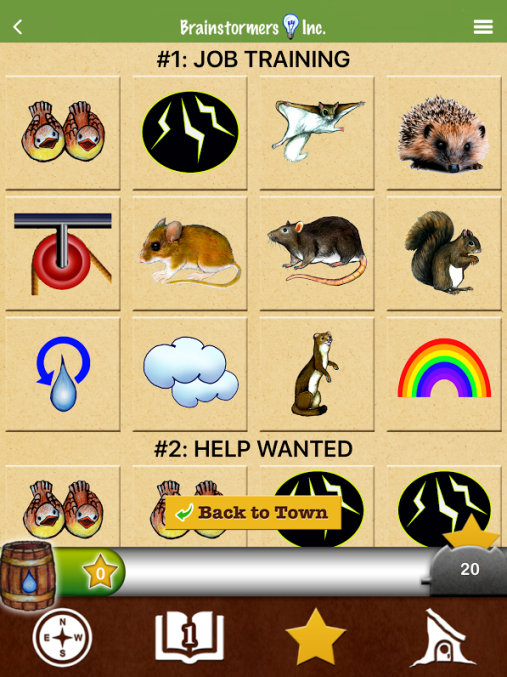 Aaron worked through this app independently. We even were able to take it with us as we were "on the go" much of the review period. Although I did not look over his shoulder too much, I was able to check his progress as seen below.
Final Thoughts
Overall, I believe this is a great educational app for children ages 9-11. I do believe my son is a little old to stay focused on it, but he didn't give me any problems when I asked him to work on it. I know he didn't complete many of the lessons because he would of had to click on all of the links in the reading in order to complete them. But he clicked through enough of the interactive links for a taste of the educational treasure that awaited him. I do believe he was more interested with the gaming side of it, but overall, he got a good taste of all this app has to offer and was a good sport.
If you are looking for interactive reading adventures that will keep your kids learning while they play, be sure to check out Star Toaster.
Find out more about Star Toaster by visiting them on social media at
Facebook: https://www.facebook.com/startoaster4kids
Twitter: https://twitter.com/StarToaster
Be sure to visit the Crew Reviews for more thoughts on this fabulous product by clicking the banner below.