Online Accountability With Accountable2You // A Homeschool Review Crew Review
As a mom raising kids in a technology driven world, it's important that I put measures in place to keep my children safe while online, as well as keep them accountable while they learn to make good choices while using the internet. Recently, Accountable2You offered our family a choice of reviewing one of four plans: Family Plan, Group Plan, Individual Plan and Small Business Plan. We chose the Individual Plan.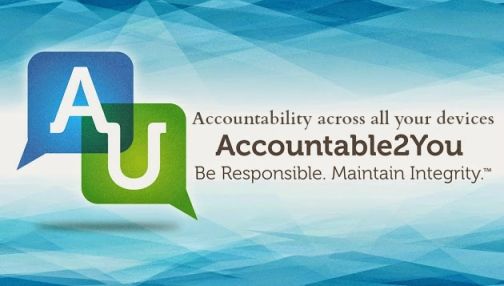 About Accountable2You
Accountable2You is an online accountability tool for those wanting to be held accountable in their online habits. It's very easy to use. Simply create an account, install your devices, and set up your accountability partners. Once your account is set up, there are so many features that you can set up to keep those you love accountable in this technology-driven world, such as:
simple device management
real time text alerts
full activity reports
GPS location tracking
time limit alerts (*available for the Family Plan only)
The different plans offered are:
Family Plan (up to 20 devices) – great for parents wanting to monitor all of the activity on all devices in their household.
Individual Plan (up to 6 devices) – perfect for someone wanting to add accountability partners to their devices.
Group Plan (up to 6 devices, per user) –  designed to be used by an administrator for a group, such as a church or small group, to provide and pay for their members' individual private accounts.
Business Plan (unlimited devices) – designed for businesses wanting to monitor activity on devices used within their organization.
It is important to note that  Accountble2You is not an internet filtering software, but rather they provide advanced reporting of computer and device activity as a way of accountability. It is designed to work with any filtering software of your choice.
Plans start at $6.99/month for the individual plan and you can cancel at any time. You can also sign up for a free trial on the website.
How We Used This Product
For the purpose of this review, I received an Individual Plan. Being a homeschool mom of a 13-year old boy who is very into gaming, I decided to use this tool to be alerted to my son's gaming habits while I was at work during the day. I also decided to alert myself to whether or not he was logging in to online school lessons, as was the expectation, during school hours.
After creating the account, I discussed with my son that I would be intentionally collecting information about his browsing habits while on the internet. We talked about internet safety and the importance of being accountable to someone we trust in our browsing habits, and my son understood that I would be watching where he was going at all times.
In order to make this work effectively, I had to set up some objectionable words around places he visited every day in order for the software to give me the proper reporting of his browsing habits.
As a gamer, my son spends a lot of time in places like Geometry Dash and Steam. He's been known to visit sites with the words "baseball", "basketball" and "target". I also put in Veritas Press as a objectionable word so that I would be notified when he logged in to do his Bible or History.
Because I had set up Geometry Dash as "highly questionable content", I received instant text alerts every time my son logged into that site.  I was able to catch him when he wanted to go play instead of doing schoolwork. I was extremely pleased with this method of instant report, and at the same time, I realized how much my son was addicted to gaming and we have since given him even stricter time limitations through our Microsoft account.
For his school work, I choose to receive email alerts for when he logged into those sites. I originally set myself up as a user, but realized I had done it all backwards, thus the zero reporting next to my name in the report below.
Some of the other reporting options are daily logs, a breakdown of where the person is spending the bulk of their time on line, as well as an activity report chart.
Final Thoughts
Overall, I am very pleased with this product. It is giving me a way to keep my son accountable while online, as well as making sure he's getting his online school work done. This tool has given me more to think about as far as enforcing even greater time restrictions and has opened up more discussion with my son about the sites he frequents and where he is spending his time on line.
If you are looking for a way to keep yourself our a loved one accountable while online, be sure to check out Accountable2You. It's working for us, and I am sure it will work for you as well.
Be sure to click on the banner below to read what other Crew members have to say about this awesome software.