Homeschooling a 7th grader while working full-time has not been easy. We are always on the hunt for curriculum that is self-paced that will keep him occupied for the better part of the day. As a member of the SchoolHouse Review Crew, I was given a Yearly Membership to SchoolhouseTeachers.com.  I will tell you, this has been a life saver!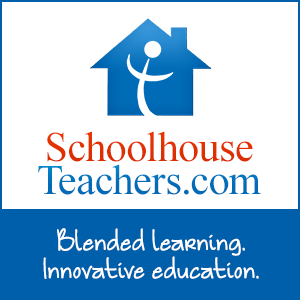 SchoolhouseTeachers.com provides over 200 courses for students ranging from preschool through 12th grade. It has everything a family needs to achieve academic success at their own pace and on their own timeline.
I have had the privilege to use this resource with my son for the last few weeks and we are both enjoying it so far. I've listed below what we've been doing for the last few weeks.
Language Arts
Language Arts is one of the courses my son struggles with most, so what is offered here has been just what he needed. We chose the "Elementary Daily Writing Course", taught by Sharon Watson.  As a struggling writer, my son was able to take the prompts, 2-3 times a week and use them to write structured and creative paragraph.  This course is helping him to enjoy writing.
Also in Language Arts, we chose the 6th-7th grade "Grammar Course", taught by Dawn Burnette. This course has weekly worksheets which reinforce grammar skills by dissecting sentences, studying each part, and diagramming the sentences. While sentence diagramming is new to my son, this being his first year homeschooling, I am finding that this method is helping him to understand grammar more.
Nutrition , Health & Fitness
My son was most excited to start the "Nutrition, Health & Fitness Course", taught by Misty Leask.  We chose the Middle School Health Course, which is a twenty-four week course that looks at topics such as personal hygiene, nutrition, fitness, emotions and safety.  What this mom loves most about this course is that to incorporates both articles for reading and videos for listening.  As my son is a mostly auditory learner, this has been key to keeping him engaged and on track. Each lesson has several study questions along with room for the parent or student to add and answer additional questions as they choose.
Video on Demand through RightNow Media

An added benefit of my Yearly Membership to SchoolhouseTeachers.com is the more than 10,000 streaming videos for SchoolhouseTeachers.com Members through RightNow Media! We have utilized this resource almost daily and will continue to do so.  The media library includes resources for all ages, from VeggieTales, Adventures in Odyssey, 3-2-1 Penguins, and What's In the Bible for kids to Bible studies by Francis Chan, John MacArthur, Dave Ramsey, and John Maxwell for adults. It also includes academic content. It is a streaming video site, and there is no limit to the number of videos you can enjoy. Most videos are available worldwide (a very small number have geographic restrictions).
Resources for Members and Parents
As a fairly new homeschooling parent, I have so appreciated the Resources for Members and Parents.  From planners, E-Books, encouragement, family resources, record keeping and more, there is a wealth of encouragement and resources available to assist both you and your student in being successful.
A Yearly Membership to SchoolhouseTeachers.com normally costs $139. Right now they are offering a 50% discount, which is good through January 31st.
In summary, my son and I are really excited to keep using the fabulous resources found on SchoolhouseTeachers.com.  Sign up today for your own Yearly Membership and receive all of the benefits available to you and your family to make your homeschool year a success.