When my children were growing up, we loved to play board games. We especially loved playing board games where the entire family could join in and play. Over the last few weeks, we've been playing Commissioned from Chara Games, which is unlike any other game we've ever experienced.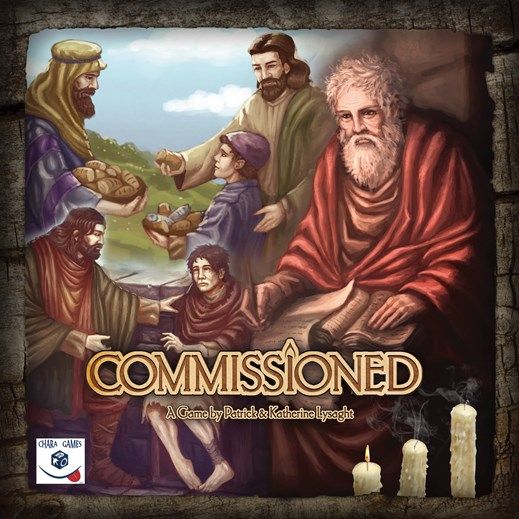 About Chara Games
Chara Games was founded in 2014 by Patrick & Katherine Lysaght, who had a desire to design innovative and fun games with Christian themes.  Chara means unshakeable joy in the original Greek. I love their mission: building games that create joy by building relationships with God and people.
Commissioned is a historically-based, cooperative style board game for 2-6 players. Players act as Apostles of the early Christian Church and work together to strengthen their individual decks of faith cards, grow the church, collect the books of the New Testament, and overcome persecution. The game is played in rounds where players draw Faith Cards (ARM), face trials (LIVE) and expand their faith (MATURE).
Players take turns being the group's elder and are faced with making decisions that affect the team. Together, players must achieve the scenario victory conditions before the Trial Deck runs out without losing 5 churches. There are 5 scenarios that cover the first 150 years of Church history and 2 difficulty levels (as well as a 1-vs-all variation).
You do not need to know anything about Christianity or history to play. Commissioned is recommended for ages 14 and up, and is noted to take about an hour to play.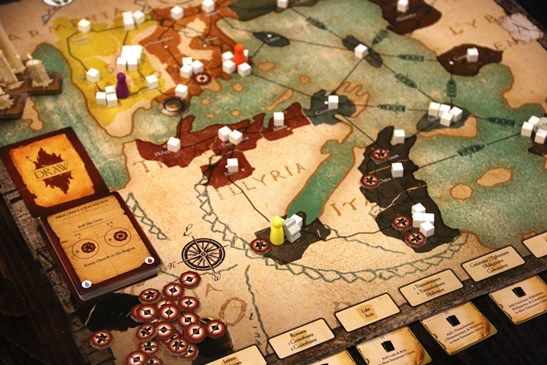 Our Experience
I have to admit that when I first unpacked the game and began to read about how to set it up and play, I was completely overwhelmed. There is so much that goes into the game and I kept losing my train of thought. I had to call my husband over to assist me. Thankfully, Chara Games has provided a set up video that you can watch that will explain how to set up the board and run through various scenarios of play. Even so, I still had to have my husband by my side as I started and stopped the video multiple times trying to understand.
My husband and I played (or attempted to play) first and it took us a while to get the hang of it. We opted to play the "Acts of the Apostles" scenario on disciple difficulty as it is recommend for new players. In order to have a victory in this scenario we needed to have a church in every city and collect all 9 New Testament Word Cards.  Not easy to do.  Although total play time is about a hour, from set up to finish I have to say that it was at least an hour and a half, perhaps more, before we called it a day.
After my husband and I "practiced" playing  a couple of times, I brought my son in (who is 13) and we tried to explain how to play the game to him and also had him sit and watch the video with us. To say he was confused is an understatement.
Here is is being a good sport after helping me set up the game.
I did not get very far in playing this game with my son. He was very confused and began to get irritated so I allowed him to step away.  Since then, I've attempted to play with my oldest son, but he has the same issue with absorbing a lot of instruction all at once so I have yet to finish this game with either of my boys.
My husband and I have played 3 times, and while we haven't won yet, we are going to keep playing and hope our boys will come around. I think the more we understand it, the better we will be able to help our kids understand it.
Overall, this is a very well made game with stunning artwork. I love that fact that it is historically based. I love that it's a game with Christian values made by a Christian company. And, I will will love teaching my son that this game can be fun if it takes us a bit longer.
Does your family love cooperative board games? Check out Commissioned and let your family experience how things were done in the early church and learn a little history along the way.
Chara Games is coming out with a brand new game, hopefully by the end of 2016, called 3 Seeds.  I am looking forward to checking this one out because it appears much easier and something my son may enjoy.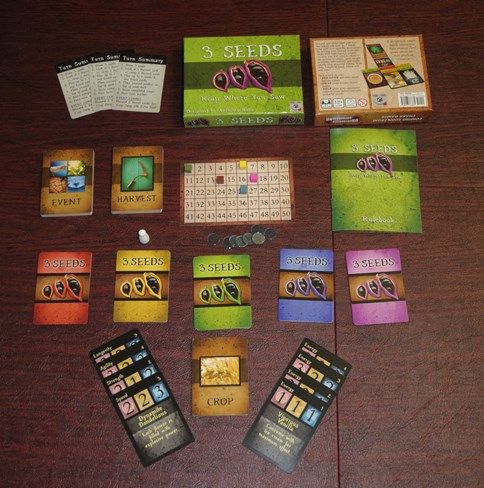 Find out more about Chara Games on social media:
Facebook: https://www.facebook.com/CharaGames/
Twitter: https://www.twitter.com/CharaGames/ @Charagames
Be sure to check out the other Crew reviews for more thoughts on Commissioned by Chara Games.