As my children have gotten older, we do less and less with regard to Halloween. However, there is a whole community of children at our church, both from church backgrounds as well as those with little exposure to church, who I love to bless with treats during Halloween. And what is better than treats but a Halloween Tract that shares about Jesus.  Let the Little Children Come provides tools for child evangelism such as their Is There Anything Better Than Candy? Box-Tract.
The Is There Anything Better Than Candy? Box-Tract comes in a package of 20 pumpkin shaped boxes which are perforated for easy assembly. On the outside are the words "Is There Anything Better Than Candy?" and on the inside are six messages that share about Jesus.
The Box-Tract is made of sturdy paper and is very easy to put together. You basically fold up the two sides that have the stems, and then each of the other sides has a slit and you fold those up and over the stem. Each box only took me a minute or so to assemble.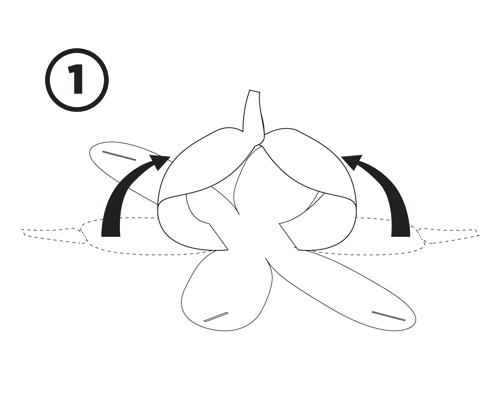 I allowed my daughter to pick the candy we would use for the box. She choose the small Crunch bars. At first, I was afraid they were going to be too big, as they hug over the side as I was assembling.  However, I was surprised that they actually fit!
There are many different ways you can use his Halloween Tract. I plan to give them to the teachers of our Sunday School Classrooms to use as an object lesson as they discuss Halloween and the love of God, as well as to use during their annual Harvest Festival Party.
Some of the other ways you can use them are:
Hand them out to trick-or-treaters.
Assemble the boxes with kisses to represent "kisses from God" and take them to a nursing home. My kids love to perform musically for residents at nursing homes, and these could be given out after the performance.

Hand out to teachers at the local public school.

Take them to a local shelter to bless the moms and children who live there.

Assemble the boxes and leave them in the restrooms at local restaurants.
There are so many ways to use these nifty Halloween Tracts.

As a parent, I think the Is There Anything Better Than Candy? Box-Tract by Let The Little Children Come is a fabulous way to share about the love of God with a sweet twist. Are you interested in reading about how others plan to use them? Check out the other reviews from the Crew by clicking the banner below.