We are really enjoying supplementing our homeschool curriculum with unit studies. Over the last few weeks, we've been exploring and learning about Ecuador with Walking with the Waodani, the newest study from Home School Adventure Co.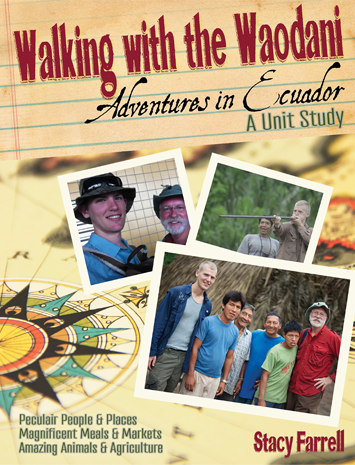 About Walking with the Waodani
Walking with the Waodani is the newest unity study by Home School Adventures Co. For the purposes of this study I received a "preview copy" in PDF format of the first two lessons initially, followed by Lesson 3 a few days ago. Once released, the digital edition will cost about $14.95 and the print edition is expected to cost about $18.95.
Each